Clearance Furniture Items
Please find below our list of clearance furniture items for sale at Leicester Office Equipment. We offer free delivery for certain areas and free assembly on all items delivered. If you find any items you like the look of, simply click the Reserve button or visit our store today.

If you have any questions or would like to purchase an item, please do not hesitate to get in touch.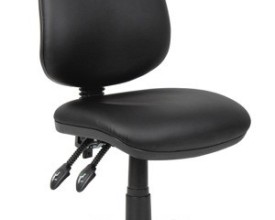 Twin Lever Operator Chairs In Black Vinyl
Was £99 + VAT. Now half price at £49 + VAT. Less than 30 available, when they're gone they're gone.
View >
Reserve Item >