Storage
View our range of high quality office storage, all available for free delivery and assembly in selected areas. We are happy to give free advice on office storage and office filing cabinets plus free help with planning. For more information, please use our online contact form or visit our showroom.
Want Storage?
Latest Offer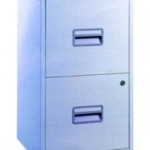 Filing Cabinets – New From £59 + VAT
Filing Cabinets – New from £59 + VAT (A4...
View Offer
Test & Order in Store

Order via 0116 260 2692 Available

Order via Website Available

Delivery Available

Filling Cabinets

Product ID: LF2

Deluxe Executive Filing Cabinets

Product ID: LF2

They are 480mm by 655mm, with a height of 730mm for 2 Drawers.
Available as 2 Drawers (Height: 730mm), 3 Drawers (Height: 1045mm) and 4 Drawers (Height: 1360mm).
Anti-tilt
45Kg drawer weight loading
Supplied with handles

Send Info To Email

Test & Order in Store

Order via 0116 260 2692 Available

Order via Website Available

Delivery Available

Cupboards

Product ID: R2140D

Standard Cupboards

Product ID: R2140D

18mm solid backs
25mm thick top
Locakable
Width: 800mm, Depth: 470mm

Available as:

5 Shelves: Height 2140mm
4 Shelves: Height 1790mm
3 Shelves: Height 1440mm
2 Shelves: Height 1090mm
1 Shelves: Height 740mm

Send Info To Email

Standard Combination Units + Wood + Glass Doors

Product ID: R1790COM

18mm solid backs and sides
25mm thick top
Fitted with solid half height
Fitted with glass half height doors
MFC door lockable
Width: 800mm, Depth: 470mm

Available as:

5 Shelves: Height 2140mm
4 Shelves: Height 1790mm
3 Shelves: Height 1440mm

Send Info To Email

Test & Order in Store

Order via 0116 260 2692 Available

Order via Website Available

Delivery Available

Drawer Units

Product ID: R2M

2 and 3 Drawer Mobile Pedestals

Product ID: R2M

426mm by 600mm, with a height of 567mm
Lockable

Available as:

1 filing drawer & 1 shallow drawer
3 shallow drawers

Send Info To Email

Desk High Pedestal

Product ID: R25DH6

2 shallow and 1 filing drawer
Accepts both A4 and foolscap files
Lockable
426mm by 600mm, with a height of 725mm

Send Info To Email

Slim Line & Tall Mobile Pedestals

Product ID: TNMP

300mm wide, 600mm depth and 630mm height
Wider version available (426mm width) for A4 and foolscap files
Lockable
Castors

Send Info To Email

Test & Order in Store

Order via 0116 260 2692 Available

Order via Website Available

Delivery Available

Bookcases

Product ID: R2140

Standard Bookcases

Product ID: R2140

18mm MFC carcass
25mm thick top
18mm solid back panels
Width: 800mm, Depth: 470mm

Available as:

5 Shelves: Height 2140mm
4 Shelves: Height 1790mm
3 Shelves: Height 1440mm
2 Shelves: Height 1090mm
1 Shelves: Height 740mm

Send Info To Email

Test & Order in Store

Order via 0116 260 2692 Available

Order via Website Available

Delivery Available

System Storage & Fittings

Product ID: DD20

System Horizontal Tambour Door Cupboard

Product ID: ST20

18mm MFC carcass
25mm MFC top
18mm MFC back panels
Sliding lockable tambour doors
Supplied with metal fitment brackets
Can be fitted with internal options

Available as:

Height:2000mm, Width:1020mm, Depth:550mm
Height:1600mm, Width:1020mm, Depth:550mm
Height:1200mm, Width:1020mm, Depth:550mm
Height:800mm, Width:1020mm, Depth:550mm

Send Info To Email

System Double Door Cupboard

Product ID: DD20

18mm MFC carcass
25mm MFC top
18mm MFC back panels
Double doors are lockable
Supplied with metal fitment brackets
Can be fitted with internal options

Available as:

Height:2000mm, Width:1020mm, Depth:550mm
Height:1600mm, Width:1020mm, Depth:550mm
Height:1200mm, Width:1020mm, Depth:550mm
Height:800mm, Width:1020mm, Depth:550mm

Send Info To Email

System Combination Bookcase 1

Product ID: TG20

18mm MFC carcass
25mm MFC top
18mm MFC back panels
Supplied with glass double doors
Sliding tambour doors on lower section
Tambour section supplied empty
Supplied with metal fitment brackets
Can be fitted with internal options

Available as:

Height:2000mm, Width:1020mm, Depth:550mm
Height:1600mm, Width:1020mm, Depth:550mm

Send Info To Email

System Combination Bookcase 2

Product ID: TO20

18mm MFC carcass
25mm MFC top
18mm MFC back panels
Sliding tambour doors on lower section
Tambour section supplied empty
Supplied with metal fitment brackets
Can be fitted with internal options

Available as:

Height:2000mm, Width:1020mm, Depth:550mm
Height:1600mm, Width:1020mm, Depth:550mm

Send Info To Email

Fitments (Internal Options)

Product ID: Fitments - Internal Options

2RAIL: Universal Lateral Filing Frame
2RSF: Roll Out Suspension Filing Frame
2ROS: Roll Out Reference Shelf
2LSCU: Letter Sorter Compartment Unit
2PSSF: Plain Shelf (Lateral Suspension Filing)
2PS: Plain Shelf Steel
2SS: Slotted Shelf
2SDD: Shallow Shelf Dividers
2SSD: Slotted Shelf Dividers
2SD: Shallow Drawer in Frame
Tab Files: Foolscap Size
A4 Tab: A4 Size

Finish: Graphite Grey

Send Info To Email

Test & Order in Store

Order via 0116 260 2692 Available

Order via Website Available

Delivery Available

Nero Furniture

Please find below a selection of Nero storage products.

NER-120CB

Product ID: NER-120CB

Double door storage cupboard (inc. two shelves and keys).

W800 x D450 x H1200

Send Info To Email

NER-MP

Product ID: NER-MP

Under desk mobile pedestal (incl. two keys & file bars).

W400 x D500 x H625

Send Info To Email

NER-180CR

Product ID: NER-180CR

Double door Credenza unit (incl. shelves & two keys).

W1800 x D450 x H800

Send Info To Email