Are you looking to create a comfortable, productive and attractive workspace? Then your choice of desks is essential. Desks come in a variety of sizes, styles and finishes, whether you're looking to achieve a traditional or contemporary look, buying desks can sometimes be a stressful task. A poor decision when purchasing a desk for your home office or business can result in office tasks not being fully optimised, health risks and a desk you will end up regretting. Your first thought may be to match the desk with the rest of the Décor in your room, but you also need to consider a variety of other essentials. To help you out, we have created a selection of helpful and important considerations to make before you settle on a desk.
What's The Purpose?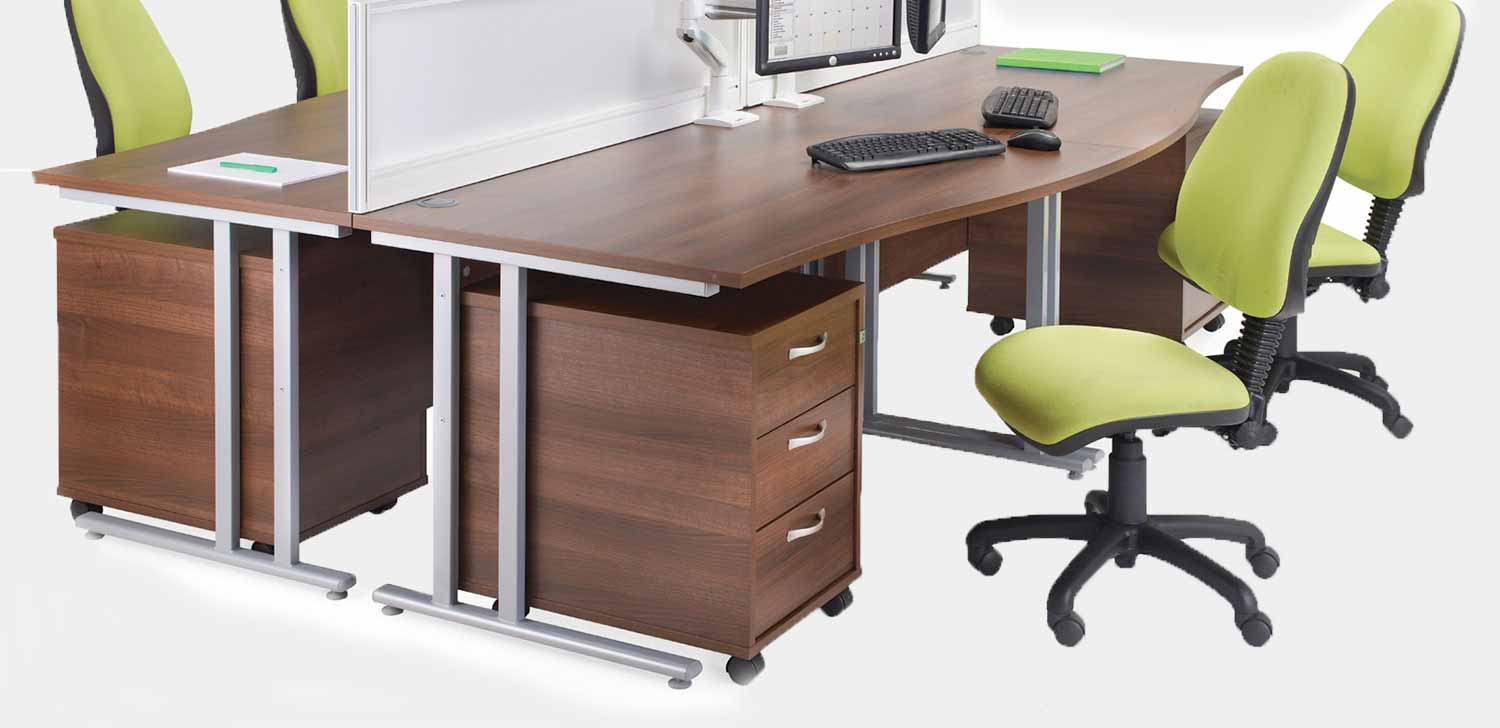 If you're a busy bee with lots of files, papers or equipment, you will likely require a larger desk. Not having enough surface space could cause chaos within your workspace. A smaller desk would be suitable for someone who might only need their laptop or computer. Ask yourself what the purpose of your desk is, what you want to put on your desk and how you work. If for example you use huge maps or need several books, documents etc on your surface you will need a long desk.
Be Comfortable!
If you're a tall person. chances are you will need a taller desk to be able to work in a comfortable environment. You will also need to match your desk with a suitable chair for your height. If you don't, you could suffer from health risks on your wrists from not having the correct angle for typing. If you're a writer for example; you need to make sure you're at a perfect height so you are not towering over your work. Also if you're petite you may need to make sure you can place your feet correctly on the floor and that you can comfortably work at your desk.
Material Options Available
Solid wood is a traditional choice for desk material, but it can be one of the heaviest. Veneer desks are more lightweight but still have a wood appearance. The material of a desk is an important consideration to make for a number of reasons. If your desk is going into a flat on the top floor (with no elevator option) you may want to consider the weight of your desk for this. You also need to consider how messy your desk space can get. If you're an artist or extremely busy and don't want a high maintenance desk, you may want to consider something easily cleanable like veneer.
Require Storage For Documents?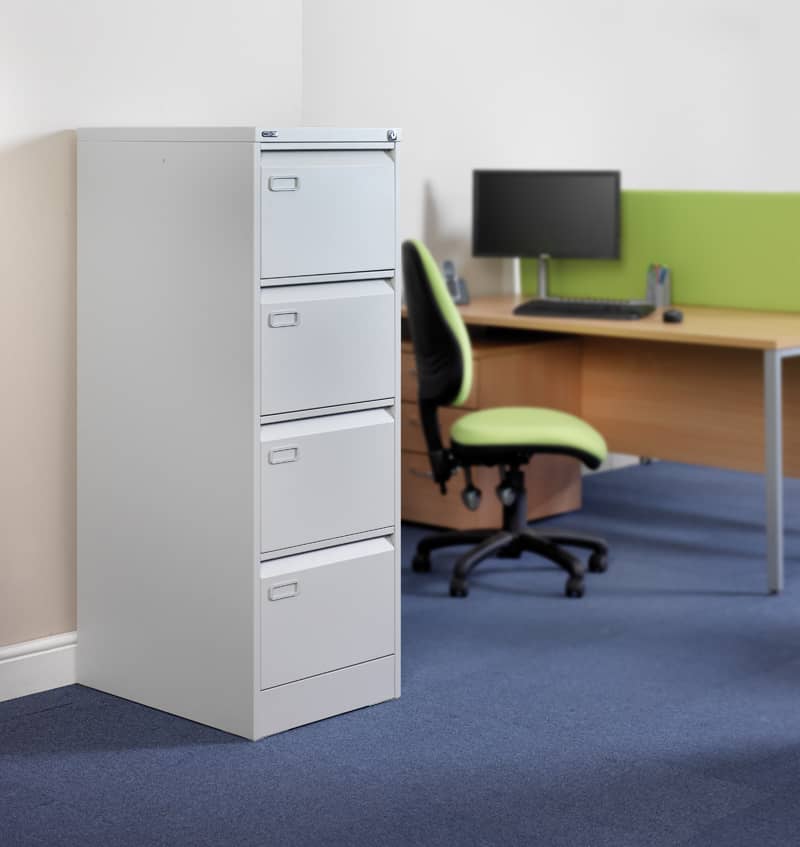 Depending on the requirement of your desk, you may want to look into the storage options available. Ask yourself what you need to store on your desk, how many drawers you need? Do you want space for decorative touches? Do you need space for file organisers or paper trays? Do you need a printer on your desk? You need to consider all of these questions when looking for your perfect desk.
Desk Designs & Shapes
There are a variety of desk shapes to consider. If you have a big office and require lots of storage and surface space, a U shaped desk may be more practical and worth considering. The traditional rectangle desk is practical in any room as it fits almost everywhere. This is a perfect desk for a home office or those with limited space. Another highly popular choice is an L shaped desk, this is great for corner spaces and can also give you adequate surface area and storage options.
Be Within Your Budget
A budget is essential when browsing for your new or used desk. A budget helps provide a realistic idea of the size, material and shape you can afford. Veneer desks are usually the best priced, with solid wood (especially mahogany) usually being the most expensive option. If you're looking to have a practical desk, a more affordable desk option would make sense to avoid any worry of damaging a beautiful costly desk. However, if you want the desk to be the centrepiece and make a grand statement, then a solid wood or even marble desk would be appropriate.
Overall, browsing for a desk should be a well thought out decision, especially within a commercial environment. We advise anyone to complete the appropriate planning, such as making a list of elements your perfect desk requires. In doing this, we are confident you will be happy with your new desks for the years to come. If you have any questions or queries, please do not hesitate to contact the helpful and friendly team at Leicester Office Equipment or send us an email using our online contact form.